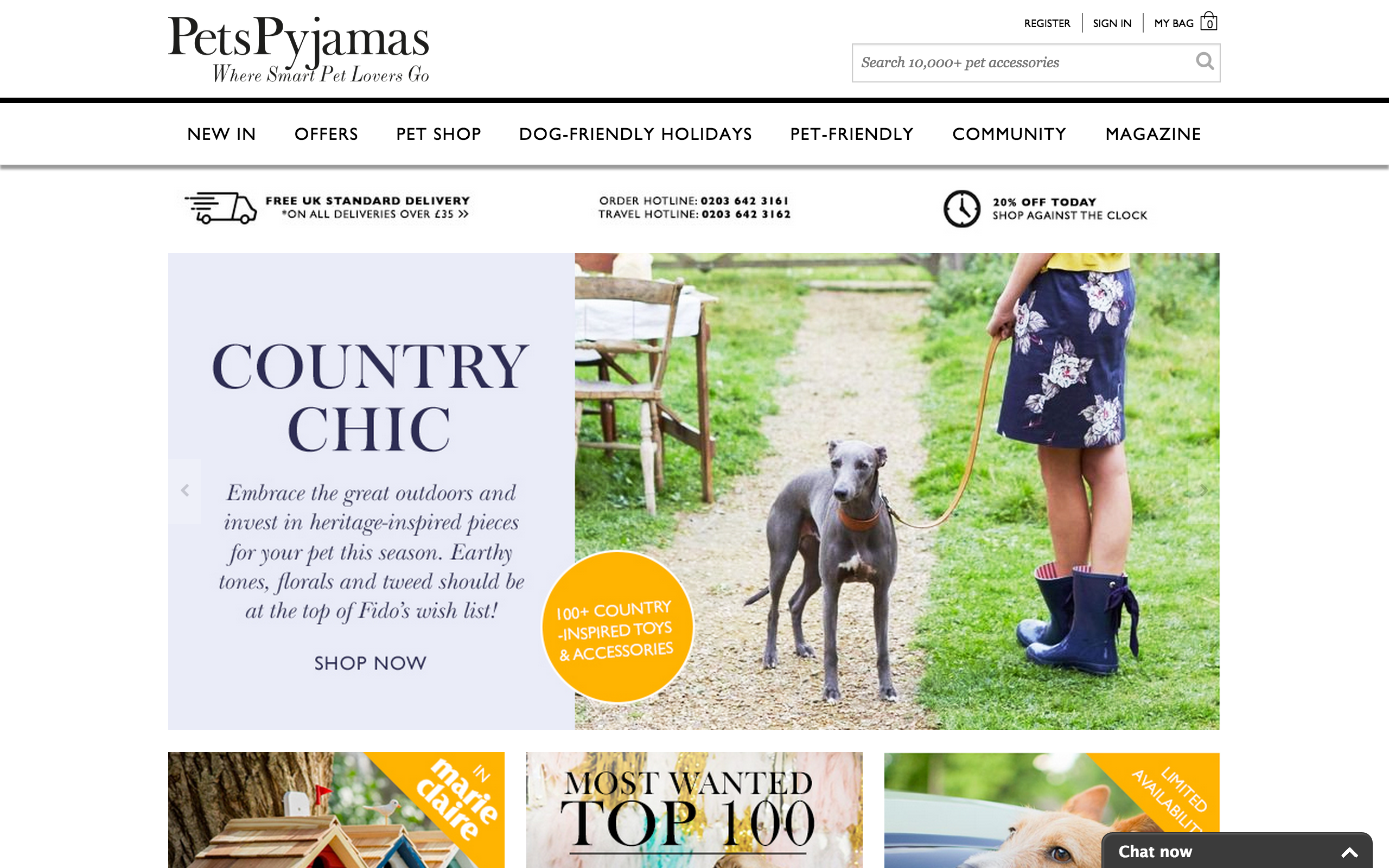 PetsPyjamas is the place where animal lovers can connect, share views and experiences and find and buy the very latest, stylish pet products from manufacturers all over the world – all in one place.
But PJ's is not only a great place to shop. Our unique pet neighbourhood is the first of its kind and a real 'petwork' connecting people by breed they own, where they live or just a random group of (pet) friends.
And no self-respecting site would be complete without a measure of Celebs and their pets and PJ's is just the place to find news and gossip about pet loving people in the public eye.
Petspyjamas creates the perfect meeting place for pets and pet loving people as well as tracking down the very best of design and products that really will make your pet stand out from the crowd.
And this is only the tip of the iceberg – there's lots more.